How I Spent My Chrono L&D Stipend 2022
My 2nd fave corporate budget item after ~my salary~ is.....a personal L&D budget that refreshes annually. (L&D = learning and development )
Bonus points if there aren't prescriptive draconian policies litigating what is/isn't an acceptable learning purchase.
For whatever reason, many folks leave this "free" money on the table, it's worth double checking if your company has a line item for this.
Before I retired, I typically maxed out those funds on either:
USENIX membership - :prayer: pls pls support USENIX by joining as a member. They facilitate some of the best conferences (RIP LISA, Hello SRECon) and content (;login)
Bradfield CS course - tbh worth every penny even if I wasn't able to finish out the Networking class (Rockycat crossed over the #RainbowBridge and I started a new job so had to drop it)
O'Reilly Subscription which is aces if your company uses a lot of newer tech and approaches. I also loved getting a sneak preview of books that were WIP.
Educative.io - tbh my fave set up, helps break down big concepts and had the besttttt way to start understanding binary
However, this year I went whole hog on physical books setting myself up for some thrilling reads...
---
How Linux Works 3rd Ed.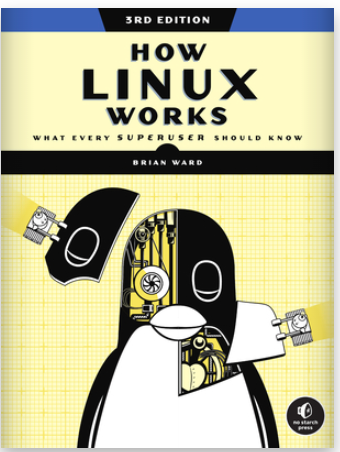 Ah Linux and this somewhat unsettling image of Tux the :penguin: getting dissassembled. For me this is the year of trying my hand at keeping a "pet" server up and running and was drawn to how accessible and organized the content is.
You'll learn:
- How Linux boots, from boot loaders to init (systemd)
- How the kernel manages devices, device drivers, and processes
- How networking, interfaces, firewalls, and servers work
- How development tools work and relate to shared libraries
- How to write effective shell scripts
Tubes: A Journey to the Center of the Internet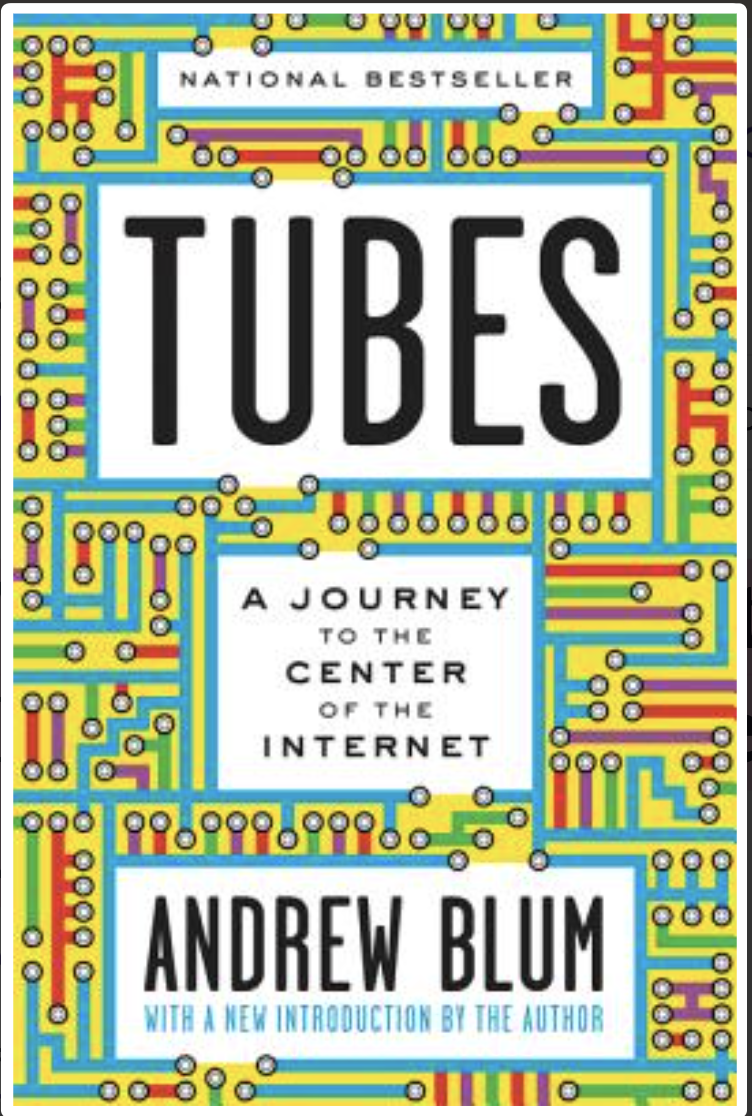 I was drawn in by the reference to the "internet is a series of tubes" meme and stayed for the answers to questions I've had since I first heard about sharks biting undersea cables
We are all connected now. But connected to what, exactly? In Tubes, journalist Andrew Blum takes readers on a fascinating journey to find out.
When former Senator Ted Stevens of Alaska famously described the Internet as "a series of tubes," he seemed hopelessly, foolishly trapped in an old way of knowing the world. But he wasn't wrong. After all, as Blum writes, the Internet exists: for all the talk of the "placelessness" of our digital age, the Internet is as fixed in real, physical places as any railroad or telephone ever was. It fills enormous buildings, converges in some places and avoids others, and it flows through tubes under ground, up in the air, and under the oceans all over the world. You can map it, you can smell it, and you can even visit it--and that's just what Blum does in Tubes.
From the room in Berkeley where the Internet flickered to life to the busiest streets in Manhattan as new fiber optic cable is laid down; from the coast of Portugal as a 10,000-mile undersea cable just two thumbs' wide is laid down to connect Europe and West Africa to the wilds of the Pacific Northwest, where Google, Microsoft and Facebook have built monumental data centers--Blum visits them all to chronicle the dramatic story of the Internet's development, explain how it all works, and capture the spirit of the place
Like Tracy Kidder's classic The Soul of a New Machine or Tom Vanderbilt's recent bestseller Traffic, Tubes combines deep reporting and lucid explanation into an engaging quest to understand the everyday world we live in.
Consumed: The Need for Collective Change: Colonialism, Climate Change, and Consumerism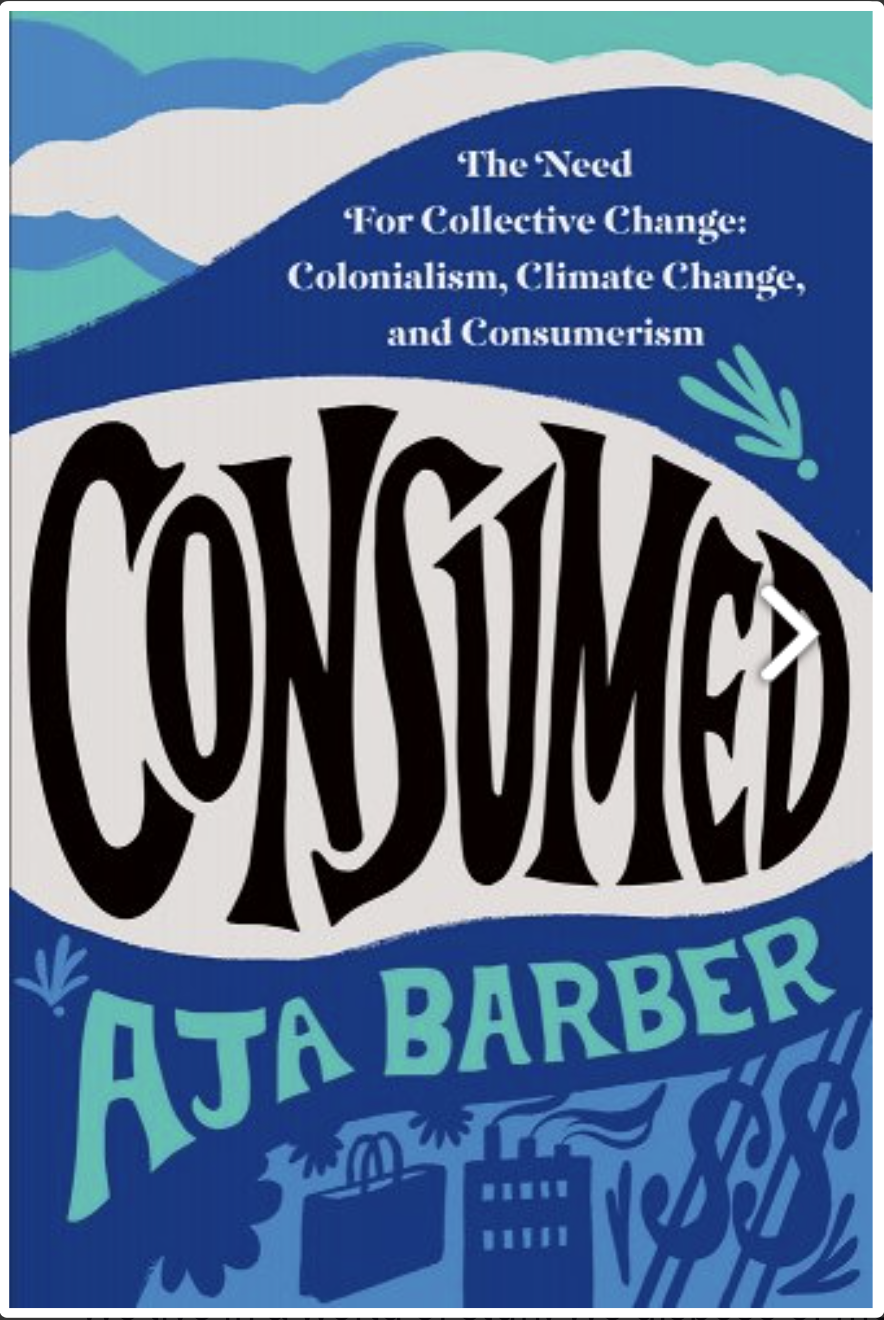 Woof. Yeah as someone who is slowly (as in piece by piece) replacing the fast fashion and hella synthetic fabrics in my closet with sustainable, local (when possible) and healthy options this is totally the kick in the pants I need to triple down next year.
When trends are cycling out after weeks not months <scream> there is no time like the now to reassess my relationship with Stuff and reckon with my own trash footprint. Resolving to "do better" without proper education and understanding the why is useless to me, so def banking on facing some hard truths in these pages.
We live in a world of stuff. We dispose of most of it in as little as six months after we receive it. The byproducts of our quest to consume are creating an environmental crisis. Aja Barber wants to change this--and you can, too.
Information Seeking in Electronic Environments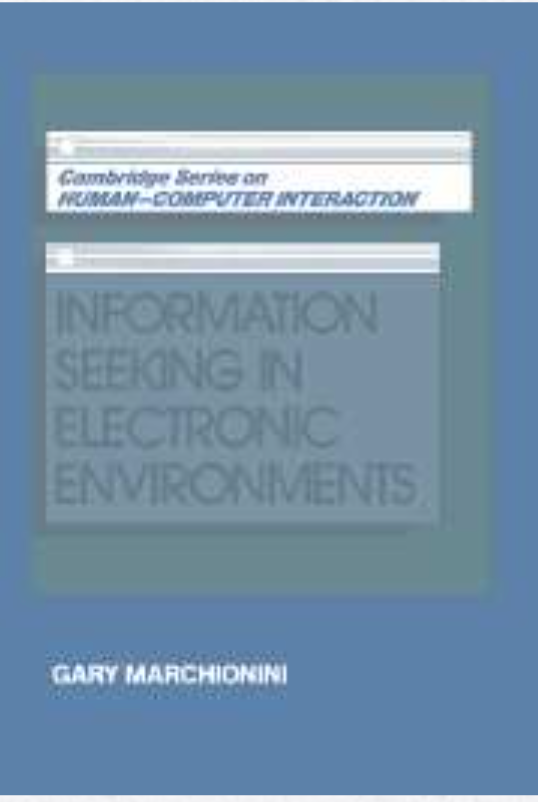 What can I say - this delves into and gives me words for the cognitive overload that occurs when troubleshooting issues in prod. Hoping this gives me tools and words to help explain to others how to navigate trace data as well as advocate for novel designs from an educated point of view (vs now where I'm like idk I just want the button over here)
In the computer age, it is essential for individuals to develop skills and strategies for manipulating, storing, and retrieving electronic information. This book considers how electronic technologies have changed these skills and strategies and augmented the fundamental human activity of information seeking. Writing from the point of view of the user rather than the computer, the author makes a case for creating new interface designs that allow information seekers to choose what strategy to apply according to their immediate needs. Such systems may be designed by providing information seekers with alternative interface mechanisms for displaying and manipulating multiple levels of representation for information objects. This book is multidisciplinary in approach and aims to bridge the perspectives of information science, computer science and education. It will be essential reading for researchers and graduate students in these fields.
All We Can Save: Truth, Courage, and Solutions for the Climate Crisis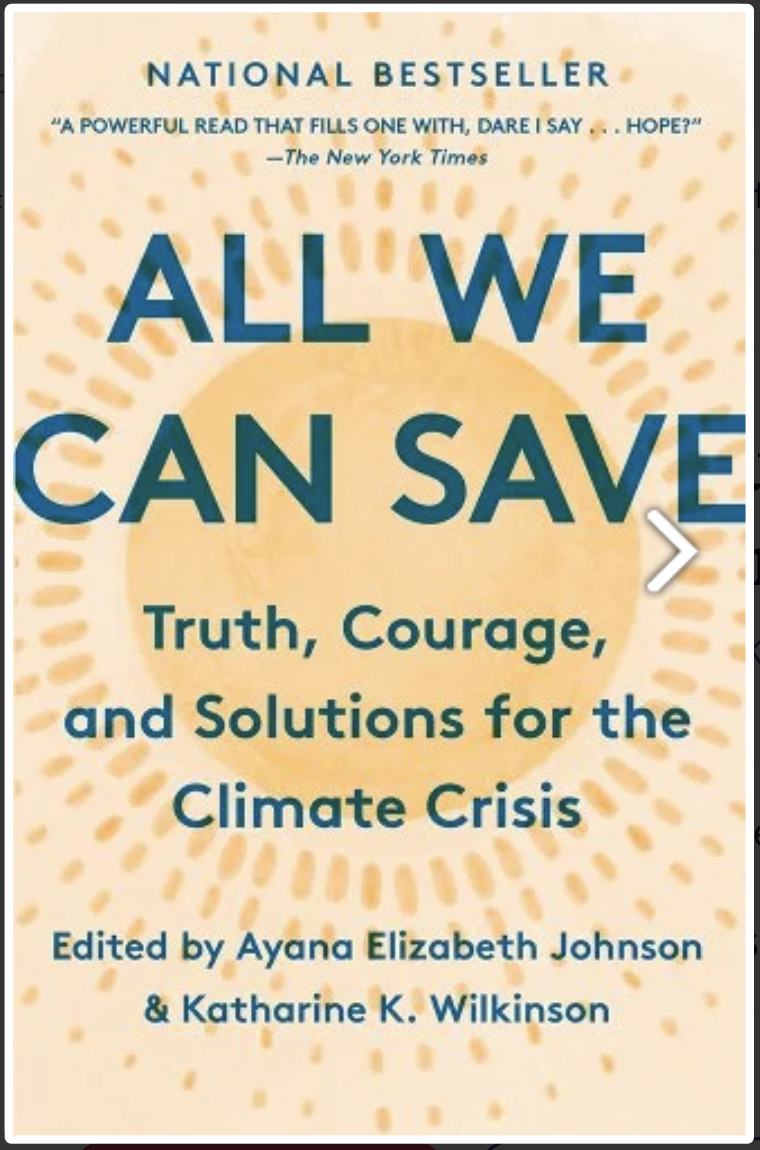 Recommended by my fellow director @ EYC (Ethical Yarn Community) I had to pick up a book that not only reminded me that there are people out there working to preserve habitable conditions on earth. Not only that but these women are effective!
Kicking off 2023 with an inspiring and positive and somewhat sobering read is exactly the fuel I need to bring my own energy to the mission.
All We Can Save illuminates the expertise and insights of dozens of diverse women leading on climate in the United States--scientists, journalists, farmers, lawyers, teachers, activists, innovators, wonks, and designers, across generations, geographies, and race--and aims to advance a more representative, nuanced, and solution-oriented public conversation on the climate crisis. These women offer a spectrum of ideas and insights for how we can rapidly, radically reshape society.Intermixing essays with poetry and art, this book is both a balm and a guide for knowing and holding what has been done to the world, while bolstering our resolve never to give up on one another or our collective future. We must summon truth, courage, and solutions to turn away from the brink and toward life-giving possibility. Curated by two climate leaders, the book is a collection and celebration of visionaries who are leading us on a path toward all we can save
Effective Monitoring and Alerting: For Web Operations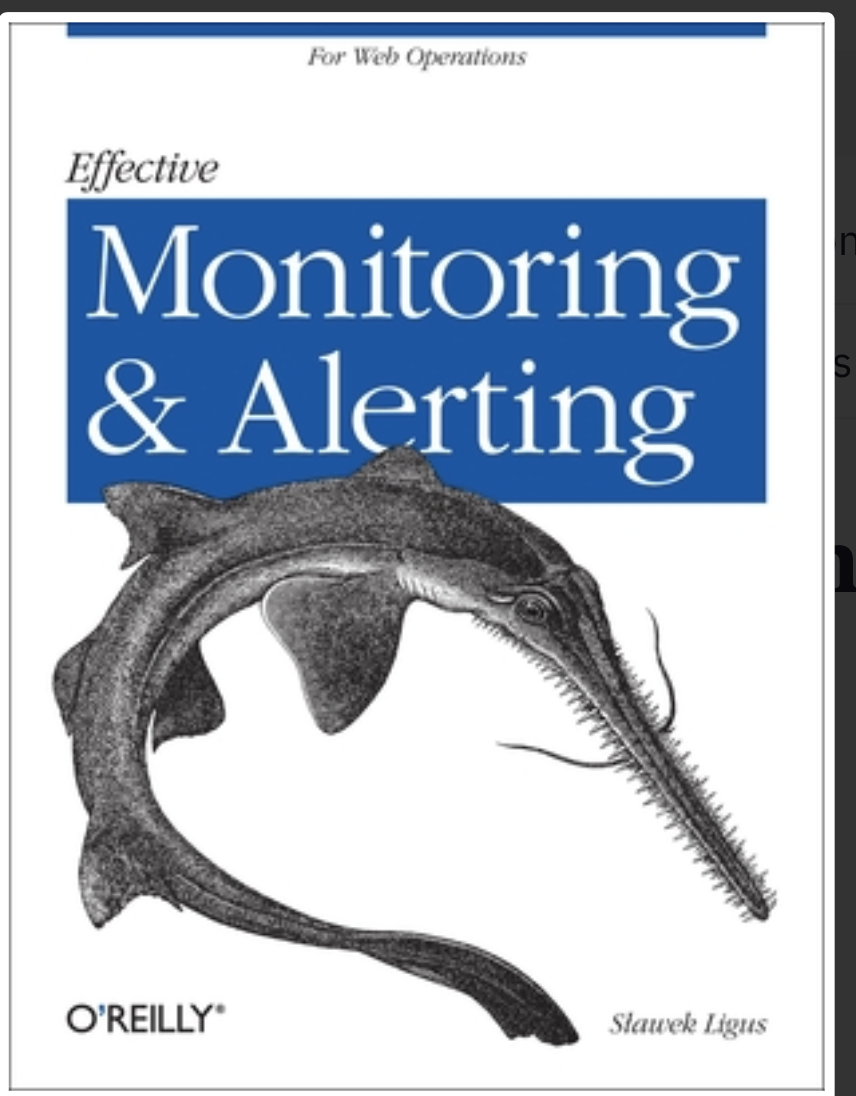 An oldie but goodie and one I wanted a paper copy of. While I looooove observability and the bright future for tracing and oTel I know how many of you out there are suffering from monitoring debt and specifically alert debt. Learning how to understand and update alerts is a critical skill for engineers operating production services and I figured I myself could brush up, hence buying this book.
Learn methods for measuring state changes and data flow in your system, and set up alerts to help you recover quickly from problems when they do arise. If you're a system operator waging the daily battle to provide the best performance at the lowest cost, this book is for you.
Monitor every component of your application stack, from the network to user experience
Learn how to draw the right conclusions from the metrics you obtain
Develop a robust alerting system that can identify problematic anomalies--without raising false alarms
Address system failures by their impact on resource utilization and user experience
Plan an alerting configuration that scales with your expanding network
Learn how to choose appropriate maintenance times automatically
Develop a work environment that fosters flexibility and adaptability
Knitlandia: A Knitter Sees The World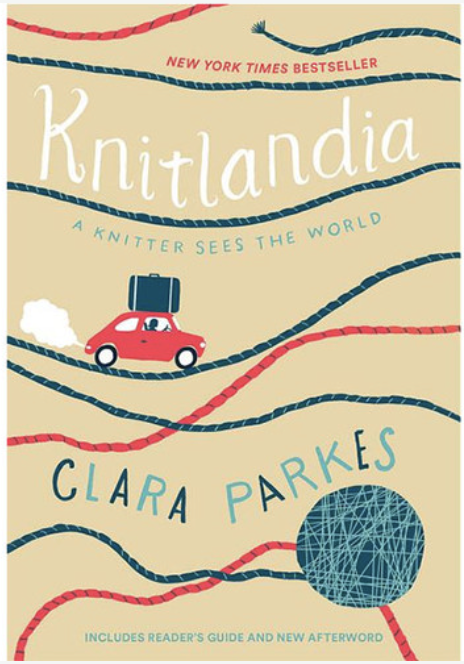 A New York Times Bestseller Knitting aficionado and notable artisan Clara Parkes delves into her storied travels with this inspiring and witty memoir on a creative life enriched by her adventures around the world. Building on the success of The Yarn Whisperer, Parkes's rich personal essays invite readers and devoted crafters on excursions to be savored, from a guide who quickly comes to feel like a trusted confidante. In Knitlandia, she takes readers along on 17 of her most memorable journeys across the globe over the last 15 years, with stories spanning from the fjords of Iceland to a cozy yarn shop in Paris's 13th arrondissement.
Ah, a knitting and travel book! This year I will be setting out across North America with a couple popovers to Europe for work and have made a commitment to check out at least 1 fiber destination be it - yarn store, knitting circle, fiber farm, museum at each destination. While I may not make it to "the fjords of Iceland" there will be plenty of wisdom to soak up and tales to spark ideas I'm sure.
Communication of Complex Information User Goals and Information Needs for Dynamic Web Information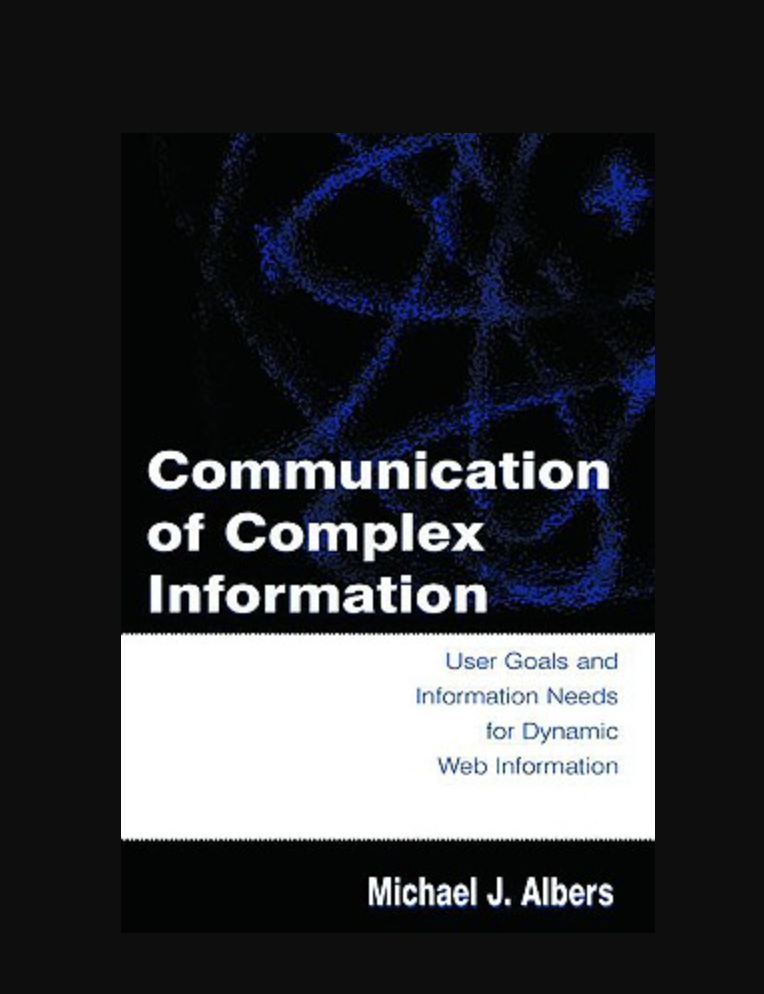 You're probably wondering why I have a few design-y books versus idk like eBPF Up and Running or something and its because I'm more drawn to understanding prior art wrt humans interacting with computers especially when it comes to diverse groups of humans using apps to debug distributed systems. It should'nt take someone working at/on observability for 6 years to be fluent in today's tooling. I don't forsee a future as a designer but if this book can help me communicate with design/PM better than win-win.
If I were to design anything it'd be small hobby stuff like a plant watering sensor/reminder or rigging up a DND/Recording light outside my office or god a better cat food robot because I've had to buy 4 in the last 6 years since they kept breaking.
The amount of information available for any realistic complex situation is likely to overwhelm most users, as well as stymie any designer tasked with presenting the information. Providing large amounts of information in a coherent and usable format remains an unresolved problem. Choosing, structuring, formatting, and displaying information to allow easy access and to facilitate understanding are critical issues for effective design. To build an effective design that addresses complex information needs, one must look at research from psychology, sociology, human computer interaction, and technical communication, and develop a complete picture of the situation.
This book develops a foundation for analysis and design of the approaches to providing complex information in real-world situations. Author Michael Albers takes the view that the content of the information system is the most important component. As such, this volume presents the analysis that needs to be done before the interface is designed and before content is created. It strives to provide clear understanding of how the user thinks and what the user needs, so interface operation, content, and presentation can maximize their respective potentials in communicating with a user.
This volume is intended for technical communicators, human-computer interaction designers, and information designers. It will also be useful for system designers and researchers, and those studying adaptive hypertext and related topics.
---
So there ya have it - my 2022 L&D book-strava-ganza!
Cat Tax